CHECK OUT OUR NEW GAMES AND PRIZES
Tilt Studio, Tilted 10, and Tilt Arcades are the only place in the USA that you'll find this exclusive plush from Mattel! 
Enjoy a tasty work of art! Our new Cotton Candy Machine creates complex cotton candy designs right in front of your eyes! 
Axe Master takes the sport of axe throwing to the next level! Players toss rubberized axes at a physical target in this multi-player, multi-game experience.  
Locations Available At: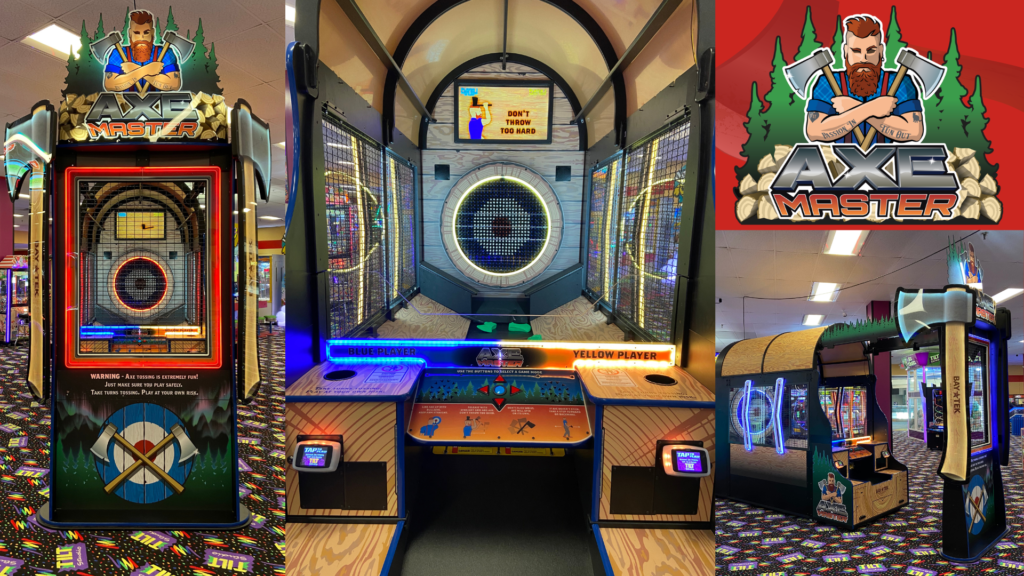 Spin the LED dice to land on properties. Collect the same color family to win a MONOPOLY BONUS and tickets!!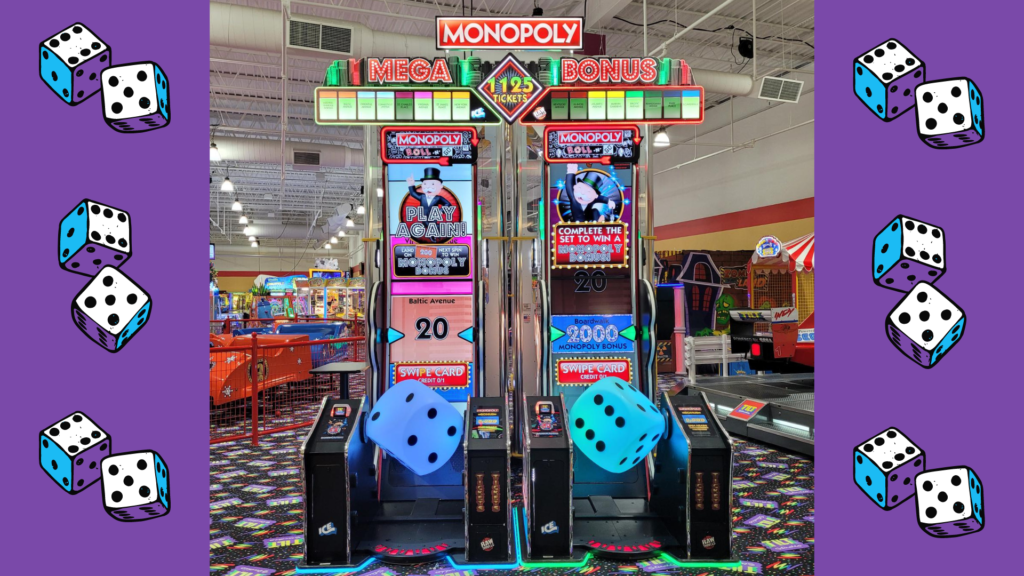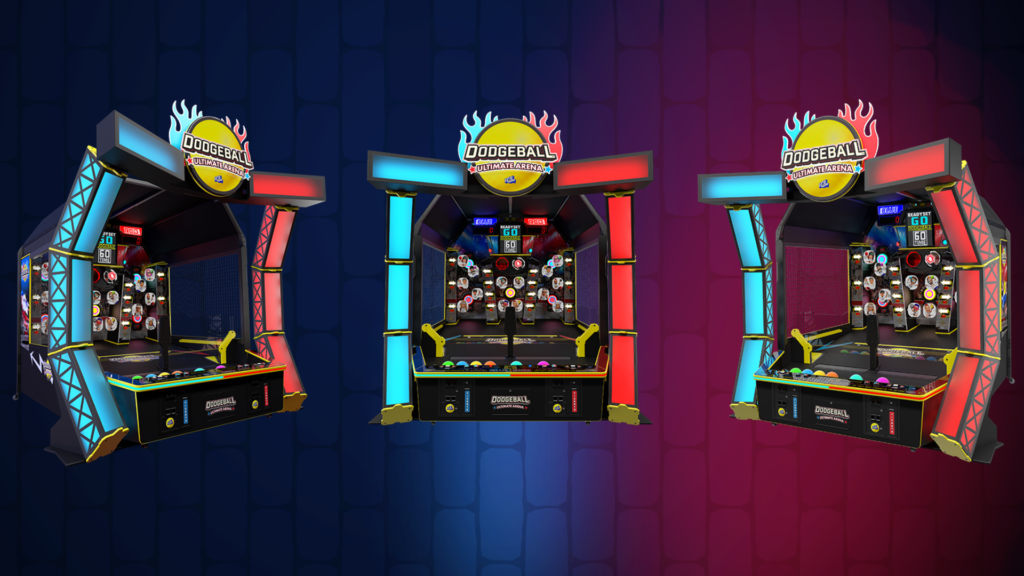 Our Tilt Studio Valley Mall location is the first in America to receive this game! RED and BLUE target holes allow for point multipliers to increase your ticket winnings and beat your opponent! 
Compare your high scores to others in competitive mode by checking out the fantastic ARENA jumbotron. 
Play in single-player mode or competition mode with friends and family. 
Nintendo, xbox, ipads...oh my
Every studio plus each of the stores in California have iPads, iWatch, Nintendo, Nintendo Switch, Xbox, Rokus, Apple home pods, Alexas, and Amazon echos at our stores. All this fun plus our Tilt Studio attractions make for a perfect event. Whether it is a family or group gathering, or maybe a birthday party. The options are endless.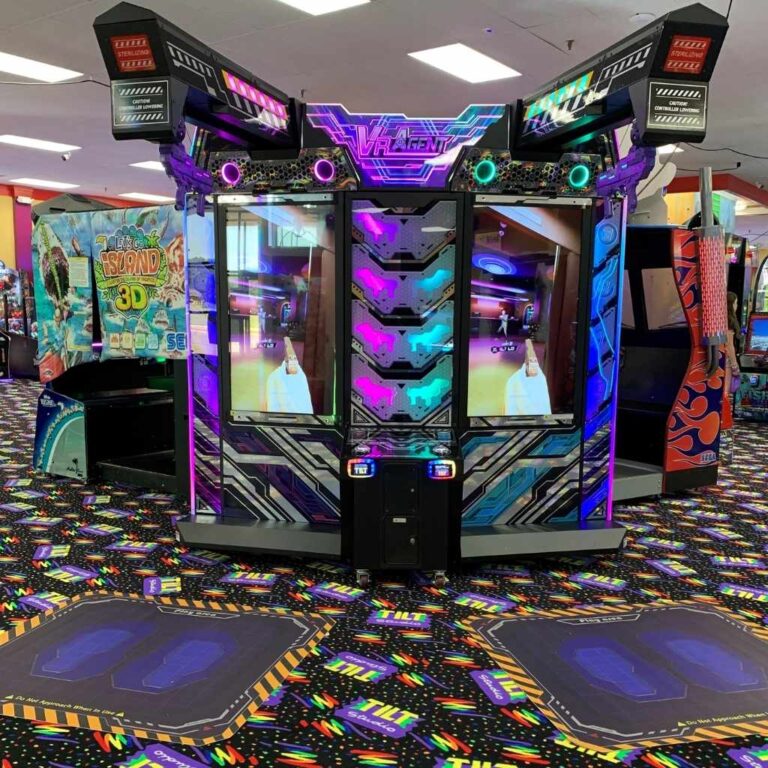 VR Agent takes the classic arcade shooting experience to the next level! In this virtual reality game, your mission is to take down enemies using a range of weapons. 
Deploy into four missions and work to unlock the boss level. Robot mode changes enemies into robots and there are five thrilling mission locations to explore. 
Locations Available At: 
Each Tilt Studio Center has unique attractions and games. Here's a list of all our activities, from every location!
Just a few TILT STUDIO ACTIVITIES
Here are just a few amazing attractions and activities that you could find at a Tilt Studio location. Click on the locations button to check out what each center has to offer. 
With over 150 arcade and video games we have something for everyone! Our crane games are packed with plush, candy, and tickets ready to be won! For those looking to challenge their friends for bragging rights, get behind the wheel and race, have a basketball shootout, or go head to head in air hockey! Pinball lovers rejoice. Stern Pinball machines are here too!
Our virtual reality attractions transport players into a new dimension. Once the players put on the headsets, the advanced technology creates a realistic experience unlike any other. It is a fully immersive game that is suitable for players of any age or skill level.
Our multi-level laser tag arenas are an adrenaline rush for the whole family. Navigate obstacles, dodge laser fire, and explore our multi-level course when you battle from above and below! HyperBlast allows players to choose from a variety of games for every type of player. 
Music, fun, and laughter collide when you get behind the wheel of a bumper car in our Spin Zone! Each driver gets to maneuver their own bumper car, spinning, racing, and colliding to their heart's content! We amp up the fun with music, and our bumper car operators will keep you on your toes by spinning the cars remotely!
Get ready for not one but TWO Black Light Mini Golf Courses! Choose your own adventure and explore outer space in our Mori Course or go down below and explore the ocean floor in our Underwater Course! Both courses have 18-holes and are fun for the entire family!
Strike up some fun with this exciting and challenging activity for all ages. The lanes have real hardwood approaches, ball returns and automatic scoring. Smaller-sized balls are lightweight and perfect for smaller hands. So… let the good times roll!
Admission to Tilt Studio is FREE! In order to play games or go on rides, you will need to purchase a Tilt Studio Play Card that can be used at all attractions and video games. The price of each game or attraction will be automatically deducted from your Play Card every time it is swiped. You may put as much or as little money on your Play Card as you would like to spend. You may also reload your Play Card as often as you would like.
When you purchase your Play Card, be sure to register it by giving us your name, address and email address. That way, once you have an accumulative balance of 1200 points on your registered card you can upgrade your card to a VIP card and enjoy 10% off all games and attractions!