Tilt Studio and Tilted 10 have 13 family-friendly locations throughout the United States. Activities and attractions vary at each center, click on a specific location to learn more.
These mini arcade centers are not the full Tilt experience but they still pack a fun punch.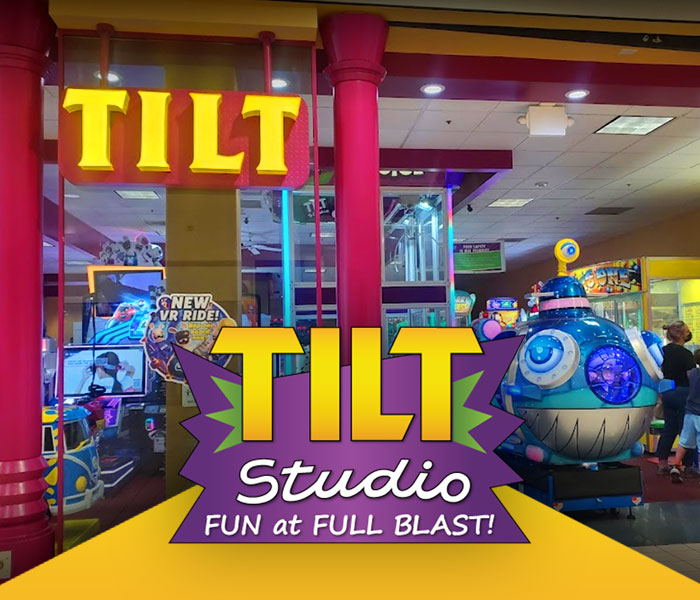 West Valley Mall
3200 North Naglee Road
Tracy, CA 95304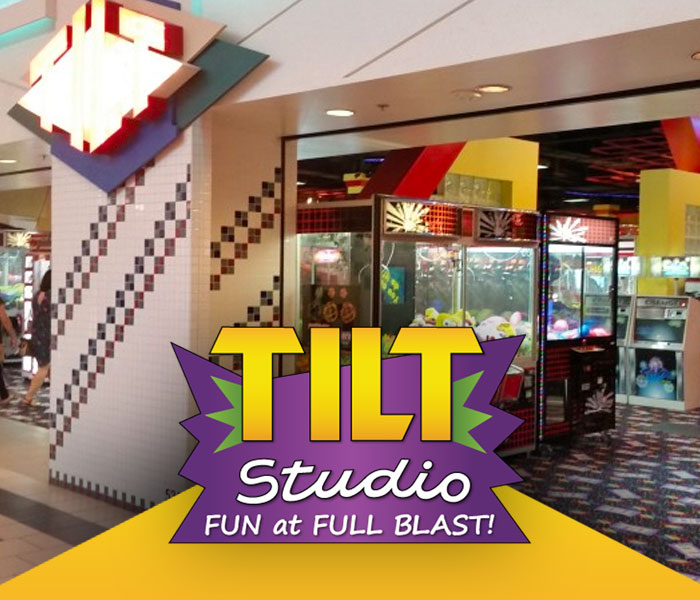 The Plaza at West Covina
531 Plaza Drive
West Covina, CA 91790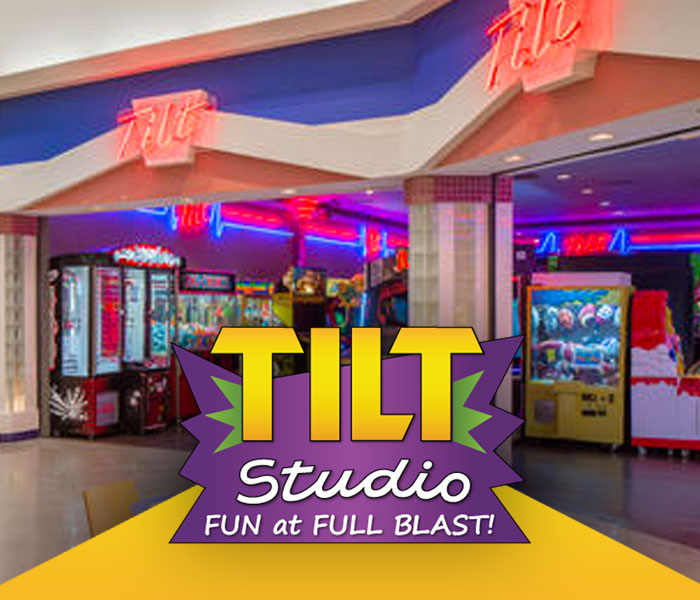 Prince Kuhio Plaza
111 East Puainako St
Hilo, HI 96720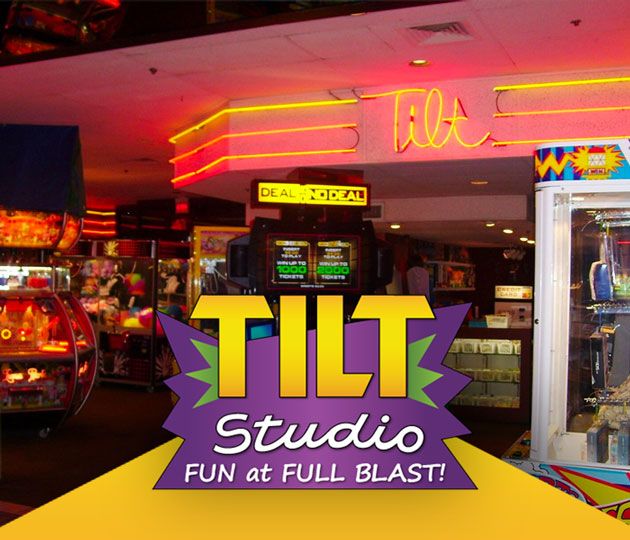 Pearlridge Center (2 Centers)
98-1005 Moanalua Road
Aiea, HI 96701
Admission to Tilt Studio is FREE! In order to play games or go on rides, you will need to purchase a Tilt Studio Play Card that can be used at all attractions and video games. The price of each game or attraction will be automatically deducted from your Play Card every time it is swiped. You may put as much or as little money on your Play Card as you would like to spend. You may also reload your Play Card as often as you would like.
When you purchase your Play Card, be sure to register it by giving us your name, address and email address. That way, once you have an accumulative balance of 1200 points on your registered card you can upgrade your card to a VIP card and enjoy 10% off all games and attractions!
Tilt studios are action-packed family fun centers, located throughout the nation! Each center is 25,000 to 100,000 square feet of indoor family fun with attractions like blacklight laser tag, spin, and flip zone bumper cars, amusement rides, blacklight mini-golf, laser frenzy, over 150+ arcade and video games, pinball, and virtual reality!
In addition to the fun, Tilt Studio has party rooms for birthdays, group gatherings, special events, and corporate events. Our flexible event spaces accommodate small and large gatherings. Whether you are looking to host a team building event, youth or adult group gathering, non-profit fundraiser, special event, or birthday party, Tilt Studio can accommodate your event with packages designed to fit your budget.
Our parent company Nickels and Dimes Incorporated was established in 1972 at Six Flags Mall in Arlington, TX. The success of the early Gold Mine and Tilt arcades have evolved into the Tilt Studio and Tilted 10 facilities. While our size has changed, our primary focus is still for families of all ages to have fun and provide a high quality experience.