Attractions at Tilt Studio Vorhees
Black Light Mini-Golf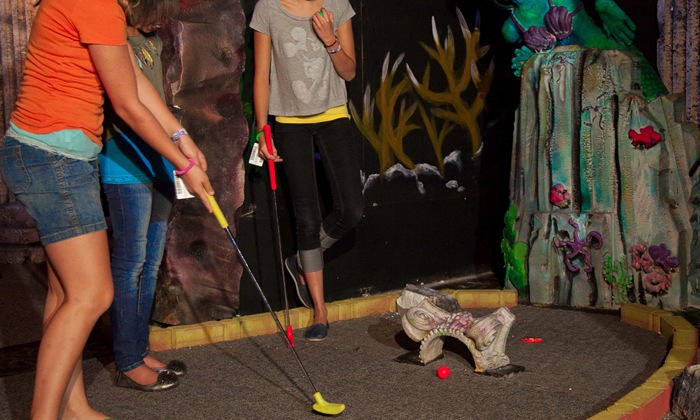 Prepare yourself for underwater fanta-sea golfing adventure as you putt your way around our dazzling day-glow painted 9-hole mini-golf course.
Mini Bowling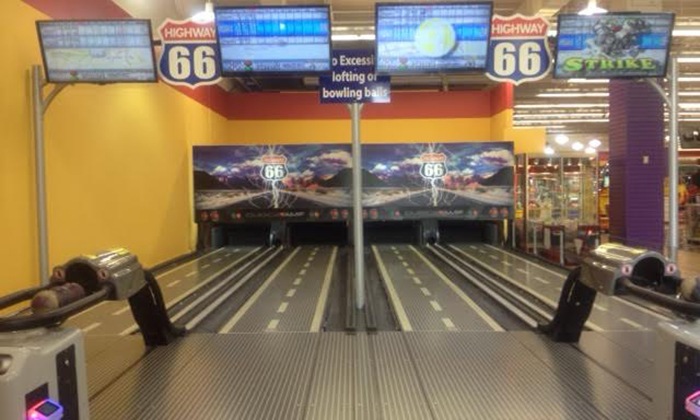 Strike up some fun with this exciting and challenging activity for all ages. The lanes have real hardwood approaches, ball returns and automatic scoring. Smaller-sized balls are lightweight and perfect for smaller hands. So… let the good times roll!
Twirlin' Taxi Ride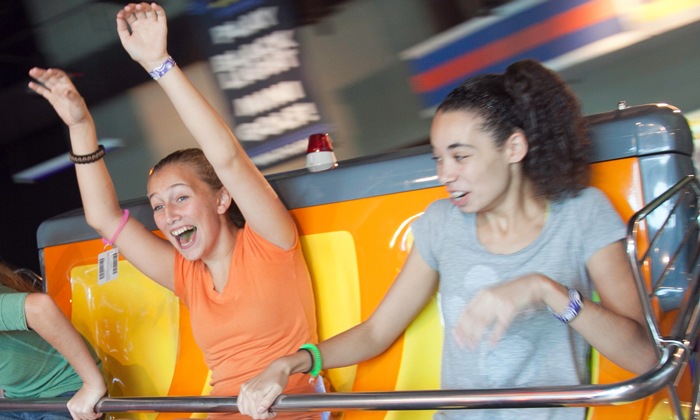 Hop on board this thrilling ride that not only goes 'round and 'round and gets faster with each spin, but tilts up and down as well. Hang on, 'cause it will take your breath away!
Ballocity Fun Area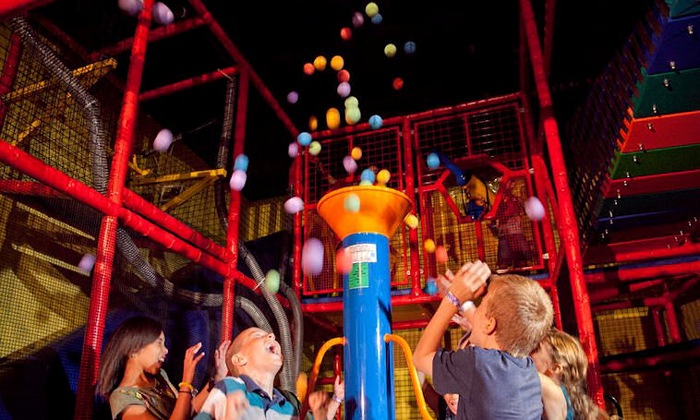 Kids love to climb up, aim and fire foam balls and then slide down in this enclosed play area.  Plus… there's an explosion of foam balls that adds to the excitement!
Gemstone Mining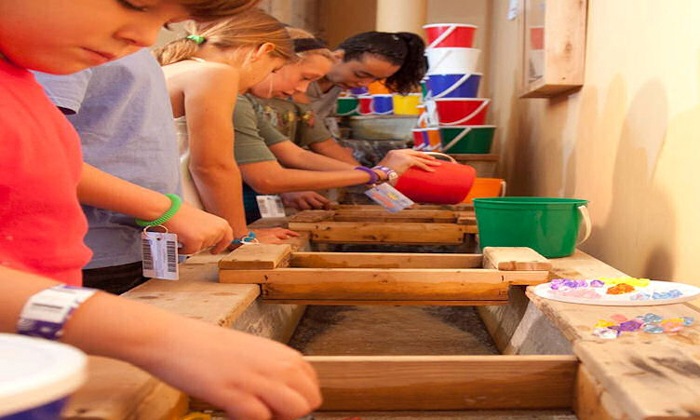 Be sure to visit our New Gemstone Mining Adventure! All participants have the opportunity to pan for fossils and gemstone including Amazonite, Amethyst, Aventurine, Brazilian Agate, Carnelian, Indian Arrowheads, and Sharks teeth!
Enter the gate into our Gemstone Mining Adventure and approach our 12 foot tall Mining Sluice. Grab a bucket, mining pan, screen box and detail brush. Your Gemstone Mining Adventure begins now!
The Gemstone Mining Adventure is open daily and participants mine, prep, clean and keep the fossils and gemstones that they find!
Laser Frenzy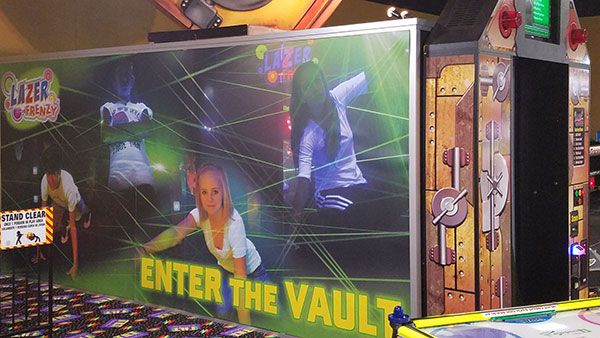 This is an exciting arcade-style laser maze with its high-tech interactive game play and unique use of lasers. As you race through this maze, the faster you go and the fewer laser beams you break, the higher your score.