Attractions at Tilt Studio Indy
Red Planet Laser Tag
Test your skills in our black light, out-of-this-world laser tag arena while dodging lasers and tagging your opponents. This popular attraction is action-packed, and puts players right in the heat of the competition!
*A child must be 6 years or older in order to play unaccompanied. A child 5 years of age may play accompanied by an adult. Children 4 years and younger, may not play.*
Hyper Bowling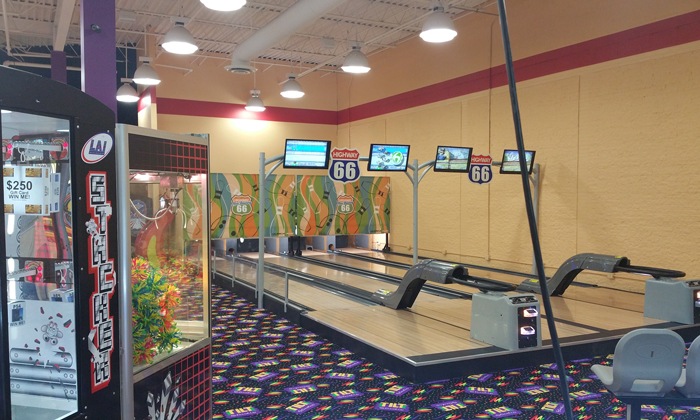 Strike up some fun with virtual bowling at its best with automatic scoring. Come on… let the good times roll!
Indy 500 Race Car Challenge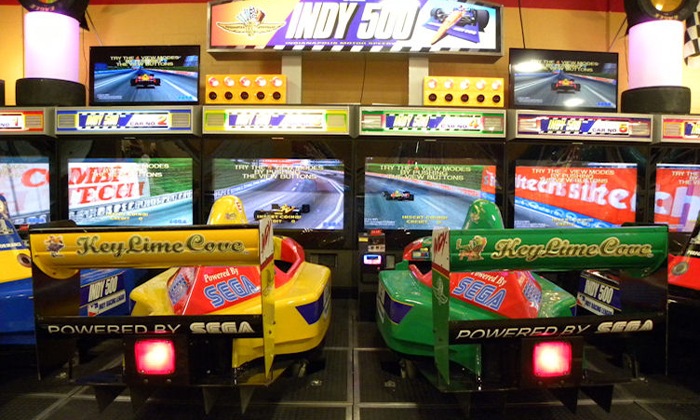 Sit behind the wheel of a race car simulator and experience all the thrills and spills driving on the famous Indianapolis 500 Speedway track. Take the challenge alone or with five of your friends.
Cycraft Street Racing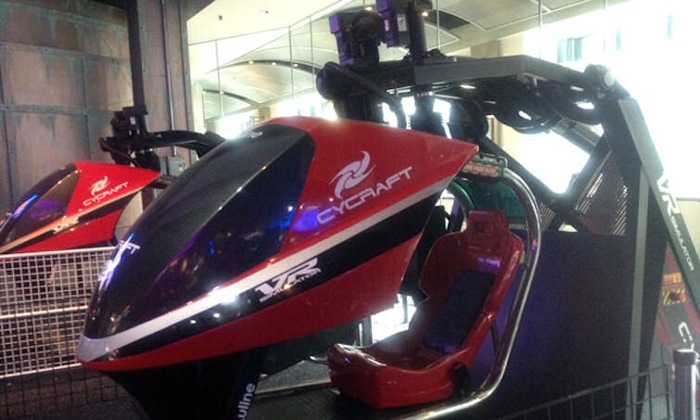 Real racing motion simulation in a futuristic-styled car. This game has hydraulics which move the entire unit to make you feel like you are riding in an actual car. The steering wheel even vibrates when you hit bumps in the road.