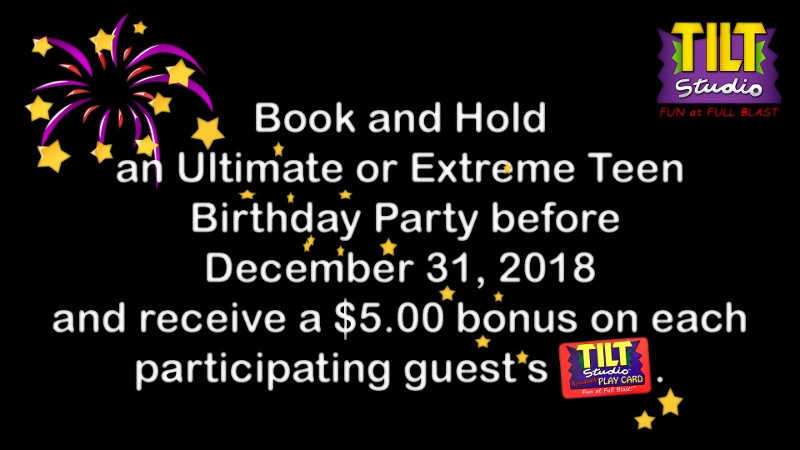 Get in on the birthday fun with our Winter Birthday Special! Book and hold an Ultimate or Extreme Teen Birthday Party before December 31, 2018 and get a $5 bonus for every participating guest!

Purchase $75.00 in Tilt Studio Play Cards and receive a one hour all you can play video bonus card.
*Purchase must be in a single transaction. Offer cannot be comibined with any other discount, coupon, or prior purchases. All you can play video bonus card will not operate ticket, token, or merchandise games.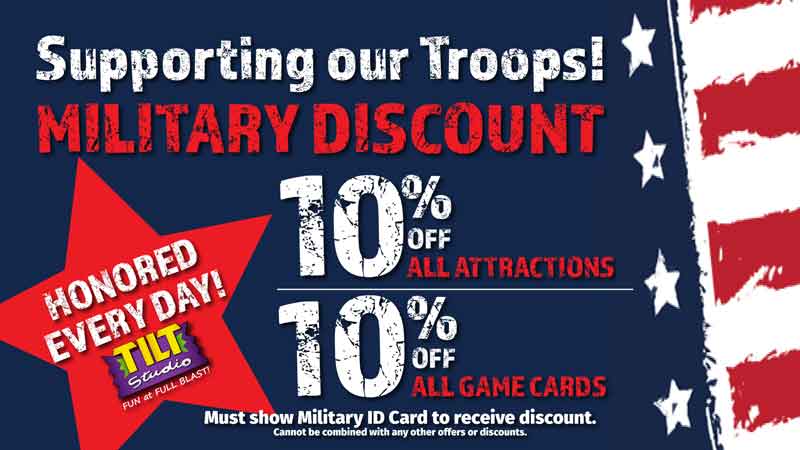 In honor of your dedicated service, Tilt Studio offers a 10% Military Discount off ALL Attractions and a 10% Military Discount off the purchase of ALL Tilt Studio Game Cards. In order to receive your Military Discount you must show your Military I.D. Card each time you visit Tilt Studio. This offer is not valid with any other discount or offer.