Attractions at Tilt Studio Florence
Laser Tag Arena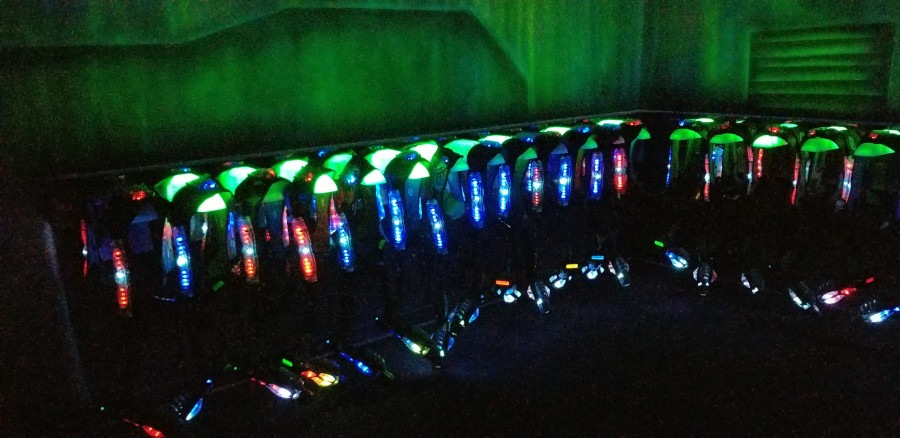 Test your skills in our black light, jungle-themed laser tag arena while dodging lasers and tagging your opponents. This popular attraction is action-packed, and puts players right in the heat of the competition!
*Must be at least 6 years old to play unaccompanied. Children 5 years old may play when accompanied by an adult. Children 4 years old and younger may not play.*
Mini Bowling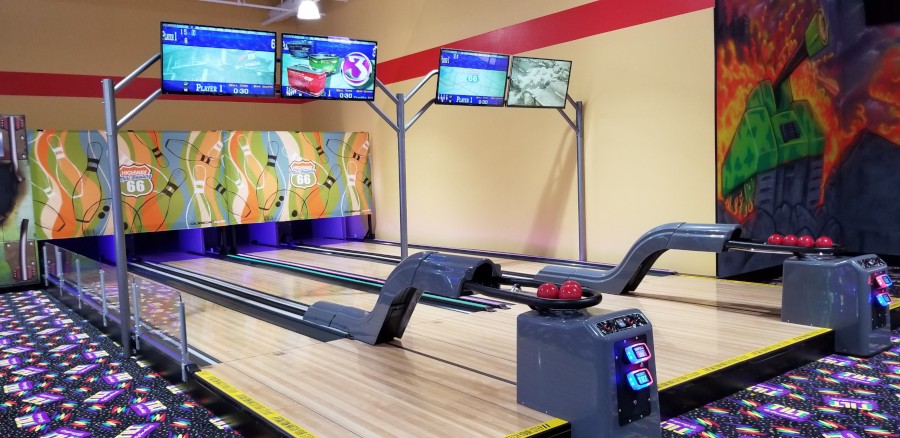 Strike up some fun with this exciting and challenging activity for all ages. The lanes have real hardwood approaches, ball returns and automatic scoring. Smaller-sized balls are lightweight and perfect for smaller hands. So… let the good times roll!
Black Light Mini-Golf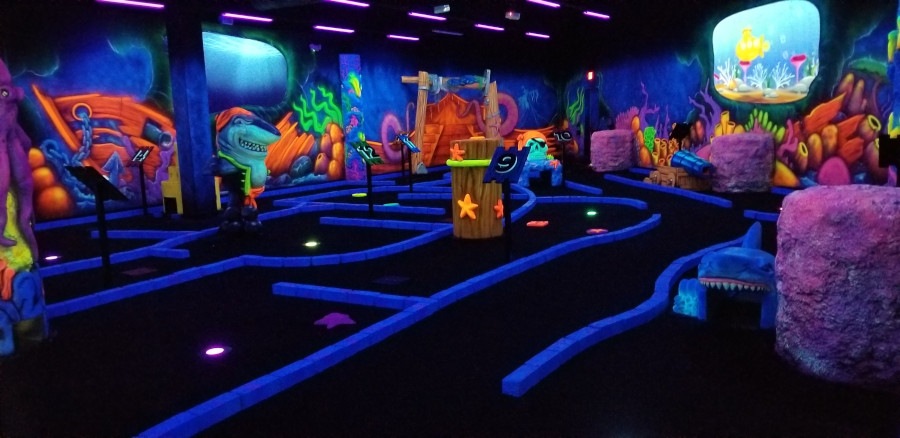 Get ready for not one but TWO Black Light Mini Golf Courses! Choose your own adventure and explore Route 66 or go down below and explore Neptune's Labyrinth in our Underwater Course! Both courses have 18-holes and are fun for the entire family!
Spin and Flip Zone Bumper Cars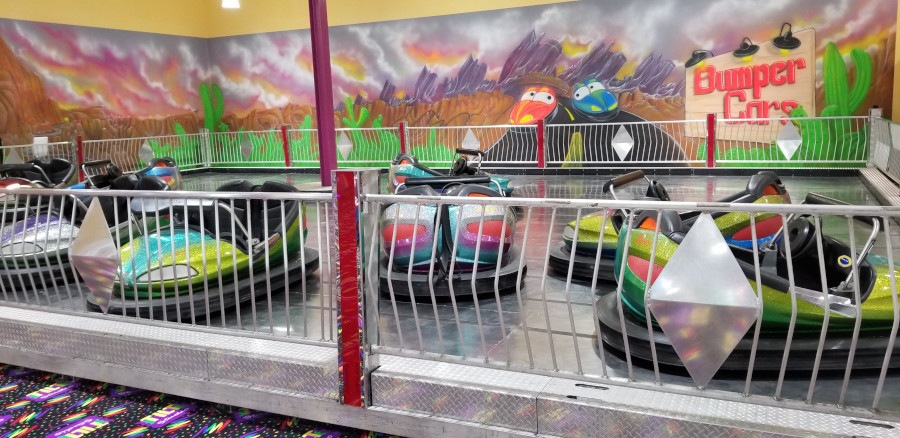 Music, fun, and laughter collide when you get behind the wheel of a bumper car in our Spin Zone! Our Flip Zone Cars let you flip upside down and Spin Zone Cars will spin you round and round. Each driver gets to maneuver their own bumper car, spinning, racing, and colliding to their heart's content!
*Rider must be 7 or older and 48" tall to ride.*
Indy 500 Driving Simulator
Sit behind the wheel of a race car simulator and experience all the thrills and spills driving on the famous Indianapolis 500 Speedway track. Take the challenge alone or with five of your friends.
Lazer Frenzy
This is an exciting arcade-style laser maze with its high-tech interactive game play and unique use of lasers. As you race through this maze, the faster you go and the fewer laser beams you break, the higher your score.