Attractions at Tilt Studio Beaumont
Black Light Mori Mini-Golf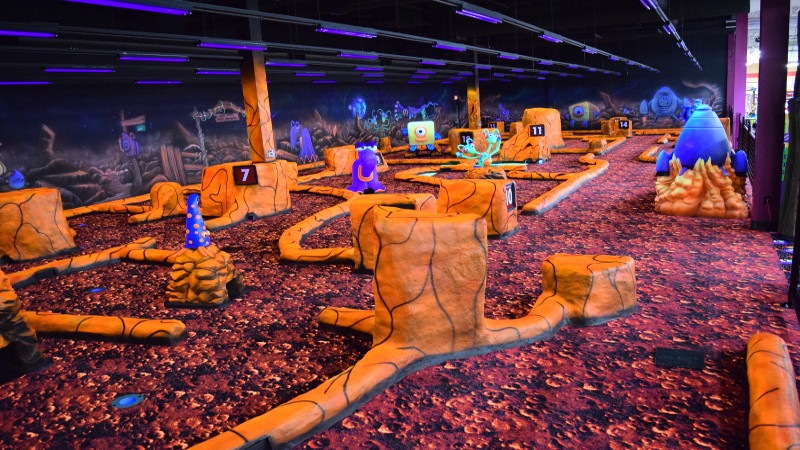 Prepare yourself for an interstellar golfing adventure as you putt your way around Mars with Mori in this black light mini-golf course.
Laser Tag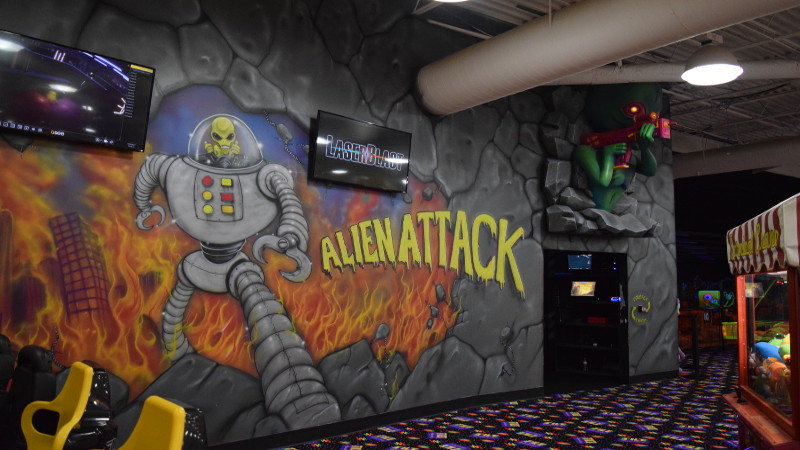 Test your skills in our black light, jungle-themed laser tag arena while dodging lasers and tagging your opponents. This popular attraction is action-packed, and puts players right in the heat of the competition!
*A child must be 6 years or older in order to play unaccompanied. A child 5 years of age may play accompanied by an adult. Children 4 years and younger, may not play.*
Bumper Cars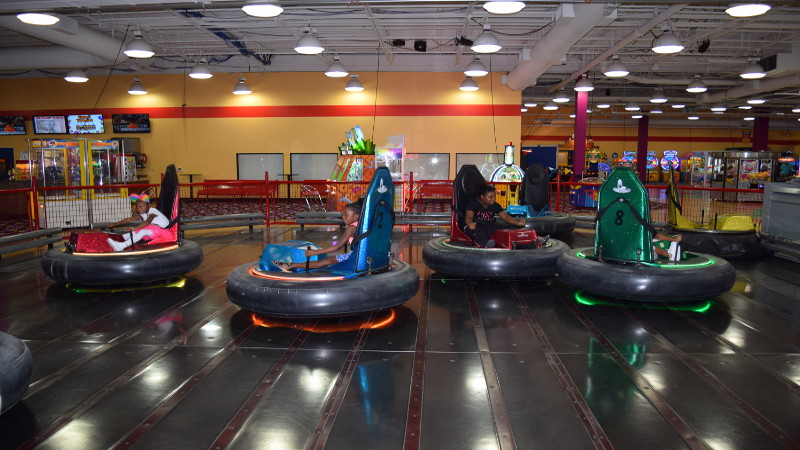 Hop in the driver seat of our awesome bumper cars with friends and family as you go head-to-head in this battle royale style attraction!
*Rider must be 44" tall to ride.*
Mini Bowling Lanes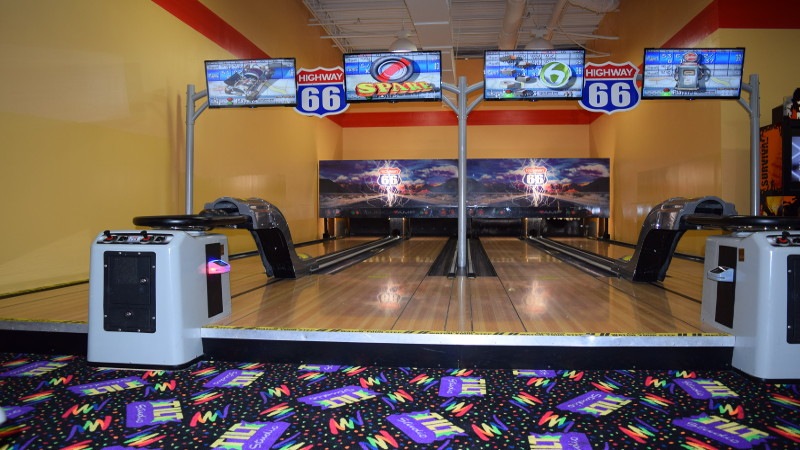 Strike up some fun with this exciting and challenging activity for all ages. The lanes have real hardwood approaches, ball returns and automatic scoring. Smaller-sized balls are lightweight and perfect for smaller hands. So… let the good times roll!
Himalayan Bobsled Ride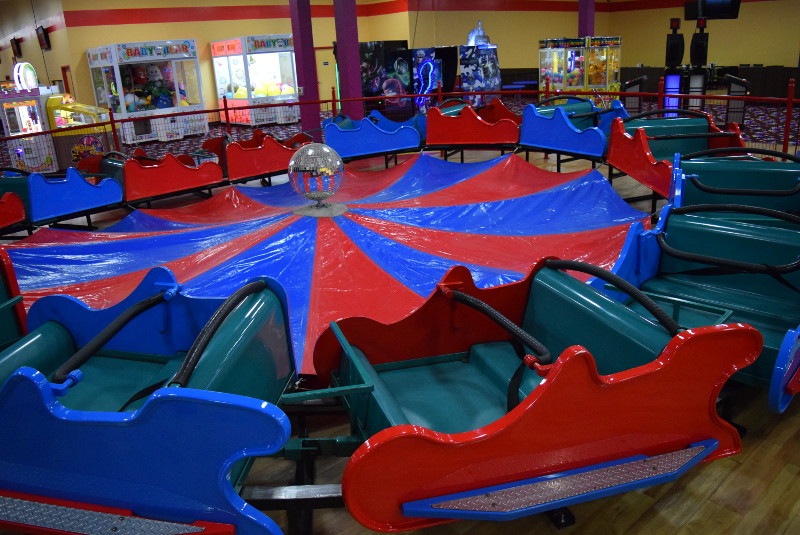 Hold onto your seat as our Bobsled ride takes you 'round and 'round on a whirling adventure. Great fun for everyone!
*Rider must be 42" to ride without an adult OR between 36" and 42" tall to ride with an adult.*
OutRun 2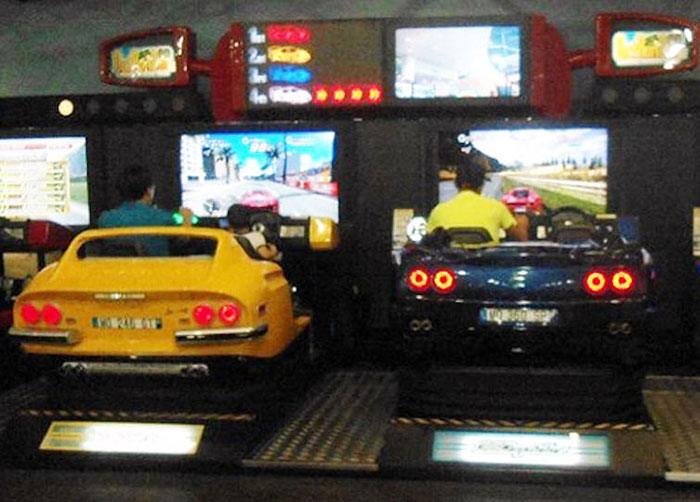 Sit behind the wheel of your favorite style race car and experience all the thrills and spills of high-speed driving. Take the driving challenge alone or with your friends.